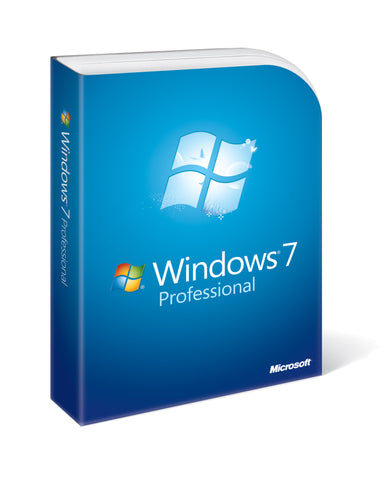 Windows 7 Professional 1 PC 32bit/64bit
Item Description:
Everything you need for work and home
Simplifies everyday tasks
Improved desktop navigation features like Snap, Peek and Shake, make it easier to manage all of your open windows.
Creating a home network has never been easier. You can even share files and printers with all the PCs with Windows 7 on the network.
Find virtually anything on your PC – from documents to songs to email – just by typing a word or two with Windows Search.
Works the way you want
Designed to make your PC sleep and resume quicker.
Takes full advantage of the power and multi-tasking capabilities of the latest 64-bit PCs.
Makes new things possible
Watch, pause, rewind and record TV with Windows Media Center.
Includes integrated video and Dolby audio codecs.
Jump Lists
Open files you use regularly in just two clicks with Jump Lists on the improved taskbar.
Snap
Windows 7 has simple new ways to manage open windows. For example, with Snap you can arrange two windows side-by-side just by dragging them to opposite sides of your screen.
Peek and Shake
Windows 7 lets you peek behind open windows to get a quick look at your desktop.
Windows Search
Instantly locate and open virtually any file on your PC, from documents to emails to songs, right from the Start menu, with Windows Search.
Simplifies Everyday Tasks
Simple to use
Preview
Manage lots of open programs, documents, and browser windows easily with thumbnail and full-screen previews of open windows.
Pin
Open files and get around your PC faster with the improved taskbar. You can easily pin programs you use often to the taskbar and launch them in just one click.
Product Validation:
This activation service guarantees to activate 1 PC, life time activation
Shipping Method:
Once the payment has been received, the product activation guide will be sent within 24-48 hours except holiday and weekend. We provide both digital delivery and Physical USB delivery. Note the USB is a self made bootable USB that contain all necessary files to activate this product